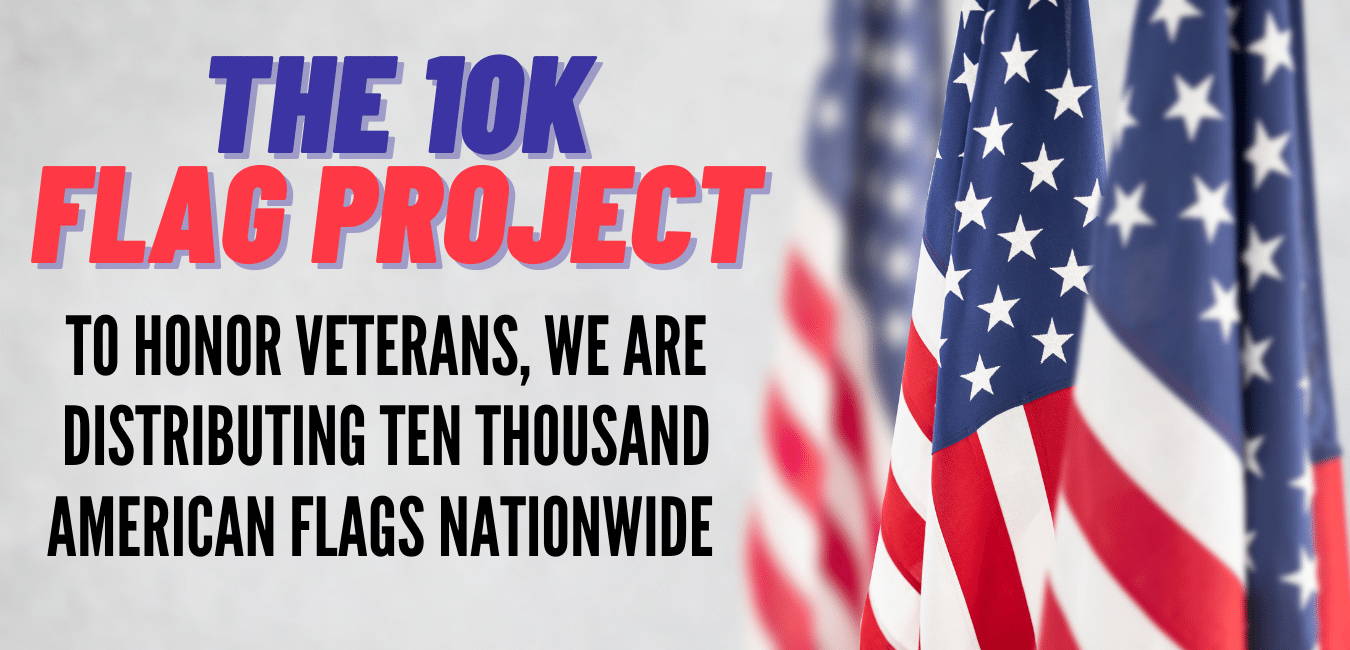 Wow! We expected to give away these flags over the course of 5 months but it's been only a week, and we're almost cleaned out of flags. A big thanks to everyone who has shared this giveaway on Facebook and Instagram. Be sure to fly your flag high to celebrate veterans with us. THANK YOU!!
At Duty Eagle, we want to try to do our best to honor veterans in these unexpected times. Without our veterans, most of us would not be here today. In order to honor them, over the next 5 months, we want to give away 10,000 free flags to people nationwide.
This country was built on freedom and a lot of people need a reminder of that. Hopefully this giveaway will help people realize what veterans mean to the United States and hopefully it will help more people be proud of our country.